Lucy and Vagabond: Your Go-To Source For Jamaica Carnival
Deciding to go to carnival is easy, planning for carnival is a whole other feat. However, two individuals have made it their mission to make carnival a much more enjoyable and stress-free experience for people who plan to play mas in Jamaica. Through Lucy and Vagabond, Jonathan Cooke and Brittany Blackwood work tirelessly at easing the tensions carnival chasers have when organizing their trips. From updated information about costumes and bands to sharing current road mixes, the two unite soca fans around the globe as the anticipated Jamaica road march date draws closer.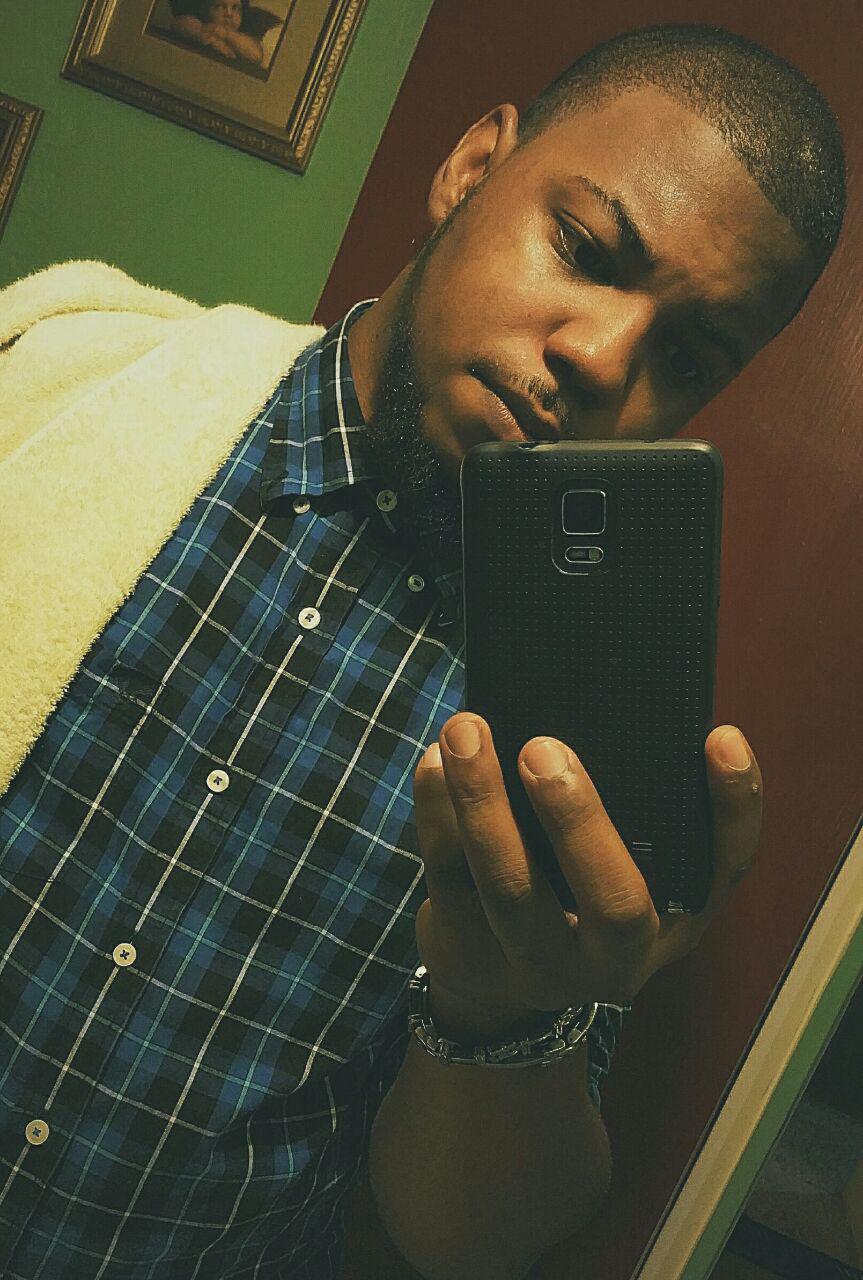 Blackwood is a 25-year-old Executive Chef at one of Jamaica's newest restaurants who fell in love with soca while attending college and Cooke is a 27-year-old, self-taught freelance graphic designer whose been an avid soca fan since 2012. As April 8th approaches us, the co-creators of Lucy and Vagabond took time out of their busy day to speak with BASHY over email about Carnival in Jamaica, how they see the soca scene changing on the island and their aspirations for the Lucy and Vagabond brand.
BASHY: How did the @LucyAndVagabond account come about?
Jonathan Cooke (JC): It was inevitable. I knew I wanted to do more for Carnival's culture. Brittany, the co-creator, and I had been drafting the dream of doing more in Jamaica for carnival and the conversations went on for so long until something worth putting into the universe came to light, which is our baby, Lucy and Vagabond.
Brittany Blackwood (BB): The idea for LAV came about from frustration. There was no real source for carnival info in Jamaica. I met JC on Twitter and we shared a love for soca. One night I messaged him randomly about this idea that we should collaborate on and create a lifestyle brand around soca music. We would feature everything from mixtapes, music, DJs, fetes, gear/merchandise, etc. I didn't expect him to really take me serious until a week after he sent me a message with the account's information, emails and passwords. It really started from there.
Why the name Lucy and Vagabond?
JC: The name sounds very familiar, doesn't it? We sought to take on "Lucy" made popular by Destra Garcia as persona, likewise, "Vagabond", made popular by Ricardo Dru. So coupling the two was a match made in heaven. It's to essentially give life to an experience reflective of the soca scene. In its full capacity, the name is 'Adventures of Lucy & Vagabond' – 'Adventure' being that no two fetes, lymes, j'ouverts, etc are the same. Every time you, as a masquerader, decides to take on to the road, it's an adventure, you don't know what you're in for. It's just you and your Lucy/Vagabond living it up.
BB: It made sense to use them as they were two of the biggest—and honestly the recognizable—soca songs in 2015-2016, especially in Jamaica. It received, and still receives, a big reception in the Jamaican dancehall, especially the party scene.
Why was it important for you both to create it?
JC: Brittany and I found it a priority for the Jamaican space because of the general unavailability of information locally. That is, yes, Jamaicans were liking soca and Carnival more and more, but they didn't really know where to go to get information, how to get the music or just the "what's what".
BB: It was so important to represent the multifaceted genre that is soca, because we are soca fanatics first! The things that we wanted to see or hear before we started this the page, are now highlighted through the content we share.
Have any of you played mas? If so, what was your favourite year?
JC: I've never played mas. The closest I've gotten to it is the annual Bacchanal Kingston J'ouvert Road March. Not sure if that counts. One day for sure, and hopefully that day will be in 2019.
BB: Sadly I haven't played mas as yet but I will! My dream is to tackle all the carnivals in ONE YEAR. ALLLLLL A DEM.
What problems do you usually hear about from your followers when planning to play mas and attending carnival?
JC: Complaints for mas typically waver between prices of the costumes and the ticket costs for inclusive fetes. This generally happens when you're not super familiar with the carnival space, so it takes most people by surprise.
BB: One of the biggest gripes we've seen from our followers is that when the bands are all fully launched it's OVERWHELMING. Imagine how hard it is for us and bands to put out all their info. Imagine a person having to choose just one of those costumes.
The other is communication from the bands/vendors. Whether it's prompt responses, incorrect information, credit/debit card issues, payment, collection of costumes, we see it all and really it can be fixed with proper communication.
We also hear about poor organization from bands on road march day: not enough food, unprofessional road staff, poor costume construction or even allergic reactions to costumes.
What are your plans for the account? Or what are you hoping to do with it?
JC: 2018 is the second year that we're really breaking from our digital space and going into the fetes to represent in whatever capacity we can. The long-term plan for Lucy and Vagabond is to have it be stamped as the go-to place for all things carnival-related in Jamaica.
BB: I see Lucy and Vagabond being around for years to come. As we grow older, I see it evolving into a full lifestyle and entertainment brand. A website with interviews, music, video content services, soca workshops and classes, DJ management, a carnival band, party promoters, etc. The brand will only grow as big as our dreams and aspirations for it do so, really, the sky is the limit.
What is your favourite part of carnival? Least favourite part?
JC: The happiness. It's the happiness that's so powerful. It reshapes itself into confidence to slip into a costume and parade on a street that you formerly walked fully clothed. The joy, man...the joy is priceless. I love it. My least favourite part about carnival actually doesn't take place in a fete. It's the discussions of carnival being a vehicle for segregation and so on. It bothers me deeply cause people are literally just trying to live their best lives.
BB: You know when you're in the middle of the fete, sweat dripping down your back, shirt open, limbs sore, drink in hand, voice hoarse from singing your favourite song and then you open your eyes? Picture that exact moment. When you look around and you see everyone with that same joy you're feeling. That joy you get, I LOVE that. It's unbelievably euphoric. You're on a high for a good week after that. My least favourite part: DI DUTTY MAN DEM and PRUDES. Please just stay home, ugh!
Who are your favourite soca artists and why?
JC: My top soca acts are Voice, simply because the man's vocals are way too melodic not to love and he broke big with "Cheers to Life". The other is Bunji Garlin. Bunji's catalog is unmatched. His lyrical ability to dominate a stage is mind-boggling. He can freestyle so immaculately you'd swear it was a pre-recorded song.
BB: DI VI-KING!!! Sir. Ian Anthonio "BUNJI GARLIN" Alvarez! I mean do I really need to say anymore? He reinvents himself and when he does he LEADS the track in which soca music should go. He does it so subtly too. Between 2013 and 2017, he's been the artist to really introduce EDM and Afrobeats to the genre. Also, Kerwin Du Bois. He's so consistent as a producer, artist and songwriter. His passion bursts through his music and you feel every emotion that he sings about.
What is your favourite 2018 road song?
JC: Pressure this, enuh? If I personally have to narrow it down to ONE song it has to be, LFS Music's "No Weapon".
BB: Just one? This year has been very consistent. I'm so impressed. It's between LFS Music's "No Weapon", Lil Natty and Thunda's "Top Striker", Problem Child's "Middle of Something". There are so many but something about "Top Striker" makes me want to just charge the road and destroy it.
Best carnival memory?
JC: The memory I hold closest to me was in 2016 during the Bacchanal Kingston J'ouvert Road March. I was pumping, waving rag, pelting waist but then my body stopped. My subconsciousness lead me to stand on the corner, ahead of the truck and just open my eyes. I stood their in awe at the magnitude of happiness. It was all overwhelming, so much so I was moved to tears. That was when I knew just how much I really loved Carnival and soca.
BB: Bacchanal Beach J'ouvert 2014. Bunji Garlin had a massive year with "Tabanca", "Truck On Di Road" and "Red Light District". He recreated his Trinidad performance for us and, let me tell you, nobody could move me from where I stood.
What do you think about Jamaica's carnival scene?
JC: Jamaica's carnival space has grown exponentially over the past two years. It's amazing. It has a long way to go but with the introduction of two new bands in 2017 (Xaymaca and Xodus), we're getting there sooner rather than later. The costumes are getting better and better. The events are popping up and events are coming in from Trinidad. I'm happy for Carnival In Jamaica, and what it'll be by 2020.
BB: It's exciting because so many players are involved and investments are happening but it's becoming slightly ridiculous because the threat of it just becoming a money making venture and not for the LOVE of soca is a real. If it is, that means that the energy changes. You'll be changing the product to please another crowd and not your core crowd. But that aside there are so many developments happening that the competition will mean the product has to be good. I'm cautiously wary but happy and overjoyed that soca is being appreciated more.
This interview has been edited and condensed.